Valentine's Day is almost here, and we just can't help sharing this fun craft idea you can do with your toddler all while teaching them the sign for 'I Love You'!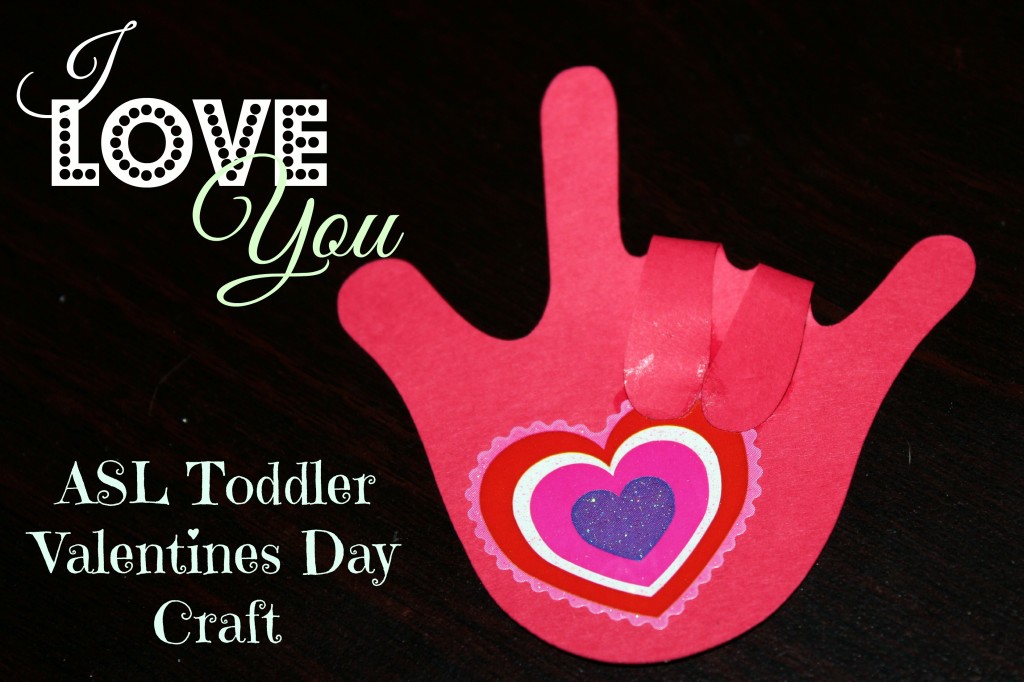 What you'll need:
-Red craft paper
-Marker
-Stickers
-Glue Stick
What do do:
-Trace your child's hand on the craft paper, and cut out around the fingers. (Or you can cut out hand shapes as shown here).
-Have your child decorate the hand with drawings or stickers
-Glue down both the Middle and Ring fingers to form the 'I Love You' hand shape.
-Help them address the Valentine to whomever they'd like to give it to!
Fun Fact: Did you know, the 'I Love You' sign is made using the 'I', 'L' and the 'Y' ASL alphabet signs?
Have fun!!