Mom's Camping Tips for Children
Disclosure: this post may contain affiliate links. I may get a small commission at no additional cost to you if you decide to make a purchase through one of my links. You can read my full disclosure here.
Summer is here, and that means camping season! If you haven't yet camped with children, you will soon realize that it is a lot different than camping alongside only adults. In this post I share a bunch of camping tips for children to make your life easier.
I love camping, always have and normally I am one who is very easy going when it comes to it, but kids change all of that. If they are not happy and relaxed, you are not happy and relaxed. And I go camping to be happy. And RELAX.
As a mom of two children, here is a list of camping tips I would recommend: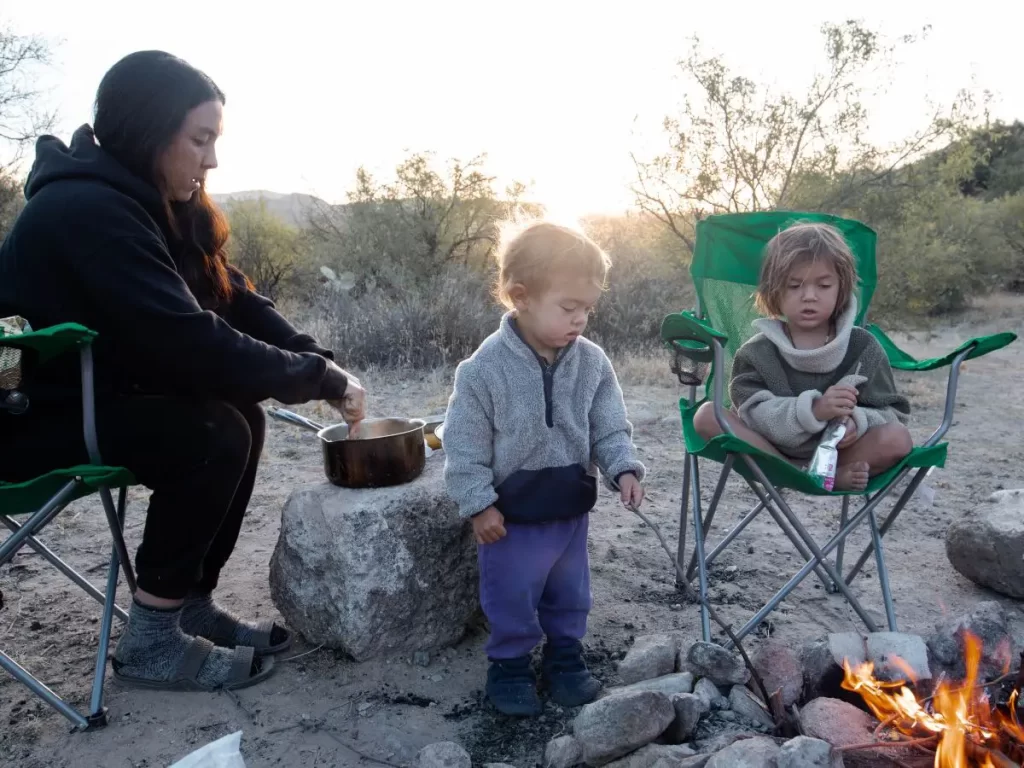 How to care for your Mother's Day succulents
1. Plan and prepare:
Research the campground and its facilities. Check the weather forecast, and make a checklist of essential items to pack.
2. Choose a family-friendly campground:
Look for a campground that offers amenities suitable for families, such as clean bathrooms, playgrounds, and nearby activities.
3. Pack the essentials:
Ensure you have a tent, sleeping bags, camping chairs, cooking utensils, food, water, insect repellent, sunscreen, first aid kit, and extra clothing.
4. Practice setting up the tent:
Familiarize yourself with setting up the tent before your camping trip, preferably in your backyard. This will make the process easier and quicker at the campground.
5. Dress appropriately:
Pack clothing suitable for the weather conditions, including layers for cooler evenings. Don't forget to bring rain gear and extra socks.
6. Keep it simple with meals:
Plan easy-to-make meals and snacks. Preparing some meals in advance can save time and make cooking outdoors more enjoyable. Don't forget to pack some campfire-friendly treats like marshmallows and hot dogs.
7. Stay organized:
Use plastic storage bins or separate bags to keep your camping gear and supplies organized. Label them for easy access.
8. Bring entertainment:
Pack games, books, and toys to keep your kids entertained during downtime or in case of bad weather.
9. Embrace nature:
Encourage your kids to explore the outdoors, hike, and discover wildlife. Teach them about nature and leave no trace principles, such as packing out trash and respecting the environment.
10. Safety first:
Make sure everyone knows the campground rules and safety guidelines. Keep an eye on your children at all times, especially around water bodies and the campfire.
11. Have a backup plan:
Prepare for unexpected situations by having a backup plan in case of bad weather or other unforeseen circumstances.
12. Capture memories:
Bring a camera or smartphone to capture the beautiful moments and adventures you share as a family.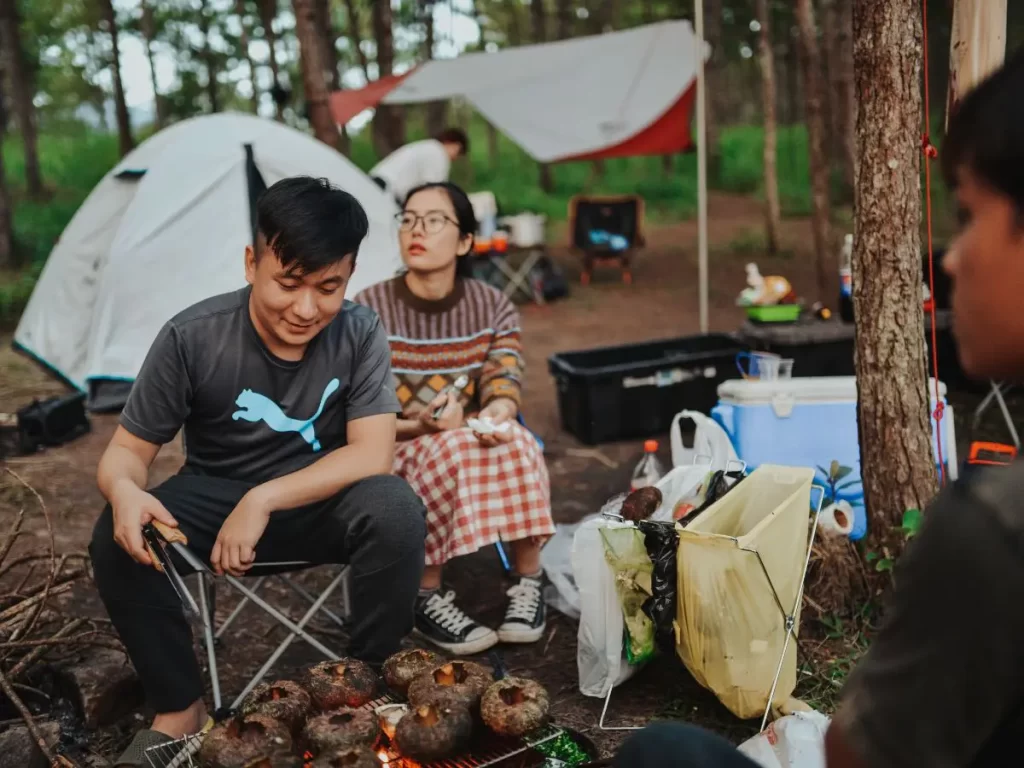 To make sure your camping trip runs smoothly and everyone has a great time, there are some essential items you need to make sure you pack.
The basics
First, you'll need the campsite basics: a tent, sleeping bags, and lots of blankets. Stock up on some fun outdoor activities for all ages like frisbees, badminton, or a treasure hunt. Pack some healthy snacks like nuts, fresh fruit, and granola bars. As well as a cooler with plenty of water and drinks. It's also a good idea to bring a thermometer and a first aid kit in case of any unexpected injuries.
The necessities
Keep entertainment items like books, portable games, and coloring equipment in the car. You'll also want to make sure you've packed the necessities for fire building and cooking, such as firewood, matches, a lighter, and marshmallow sticks. Don't forget to include flashlights, a map, and a compass in case you need to go on hikes. And don't forget to consult a professional guide if you are hiking into a potentially confusing area.
Don't forget
Finally, make sure you've packed plenty of insect repellent, sunblock, hats, and light layers of clothing. Bring along some baby wipes, diapers, and bathrooms supplies for small children if you need them. Spend some time in nature, but also come prepared with an activity bag, just in case. Camping with children should be a fun experience, but the key to making the most of your trip is planning ahead.
With these essential items, you and your family will be well-equipped to enjoy an amazing camping trip. Be sure to check out our Why You Should Take Children Camping post. Do you take your children camping? Come on over to our Facebook Page and let us know!