4 Child and Adult Friendly Summer Party Ideas
Disclosure: this post may contain affiliate links. I may get a small commission at no additional cost to you if you decide to make a purchase through one of my links. You can read my full disclosure here.
One of the best parts of summer is the long weekends we get in Canada. From Victoria Day to Labour Day, there's opportunities for days off to enjoy the sunshine and more time with your friends and family. If you're like us, you love a good summer barbecue. It's a time to relax, unwind and rekindle old friendships over great food and atmosphere. If you're the lucky host of a BBQ this Civic Holiday weekend in August, we've got your top 4 summer party ideas of how to make the celebration child and adult-friendly. So if your kids are younger and love to help you out or even if they're older and wish they were spending time with their friends instead, these tips are designed to get them involved and make sure you are the successful host of a great party!
Make a great playlist beforehand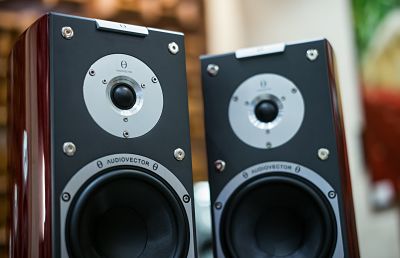 Music is key for the atmosphere of any gathering. Making a playlist can be a great way to get your kids involved in the barbecue. If your children are older, they may even want to be in charge of the playlist. If your kids are younger, you can still include songs on the playlist that they will like hearing. Perhaps songs from their favourite TV shows like Fuller House. You can have final say on the playlist making sure there are songs the adults will know as well. Like a few throwback tunes to get the conversation going about great music from yesteryear.
Keep the food (for the most part) neutral
You can definitely stick to your bread-and-butter barbecue items for the grill, like hamburgers and hot dogs, but when it comes to the sides, try something new. Leave the French fries in the freezer section and opt for grilling some vegetables to go with your main courses. Your guests will like that there's a healthy option, and your kids can be encouraged to try something new. Why not try green beans, peppers, or even tomatoes on the barbecue? Grilling makes everything tastes better, and hopefully your kids will feel the same about these veggie options.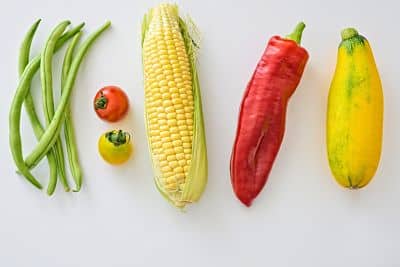 Plan a fun game or activity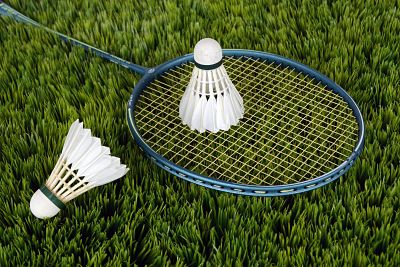 If you have some free time before dinner is ready, or you want to find a fun way to work off the calories you just ate after dinner, start up a fun game. Badminton is fun for kids and adults, and the equipment is inexpensive and easy to find. If it's getting a little chilly outside, you can take the party inside to play a game of charades or Head's Up on someone's device. Make sure there is always something for entertainment, and your guests and kids will never find themselves bored. Are your kids extra creative? Ask them to make up their own game that they can teach to everyone else!
Make it a DIY dessert
This activity is for an extra chill. Grab a few large shirts and get them wet. Ring out the shirts and then toss them in the freezer for an hour or so. When they're ready, pull out the shirts and challenge the kids to see who can get one on first. While the kids struggle with the frozen shirts and race to be champion, they'll keep cool with this icy challenge.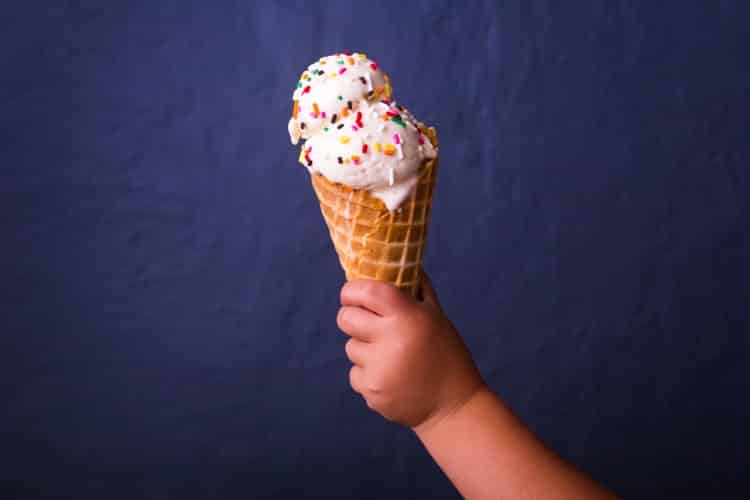 Bonus: Get your kids to decorate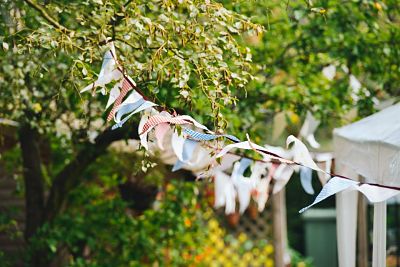 While you're in charge of food prep during the day, why not ask your kids to make some decorations for the party later? It gives them a chance to get creative, it occupies their time, and they can feel like they've contributed something to the party. A great idea is to get them to colour triangle pieces of paper and design them however they want, then hang them all together on a string that can be hung up over your patio or in the trees in your backyard. Your guests will appreciate the effort of the home-made decorations and it will liven up the space for your party.
Do you have any Summer Party Ideas to share? Tell us over on our Facebook page