7 Active Things to do With Kids this Summer
Disclosure: this post may contain affiliate links. I may get a small commission at no additional cost to you if you decide to make a purchase through one of my links. You can read my full disclosure here.
Summer is truly the most wonderful time of the year. As the kids count down the days until summer break, we're scrambling to come up with ways to entertain them for two whole months. But, once summer is in session, the weeks go by quickly. To make the most of your summer, brainstorm a few things to do with the kids. And, at the end of the break, look at your bucket list and see how many activities you did. If you live in or near the city, it's easy to find something to do. Here are a few ideas of family-friendly things you can do with the kids this summer.
Visit a museum or historic site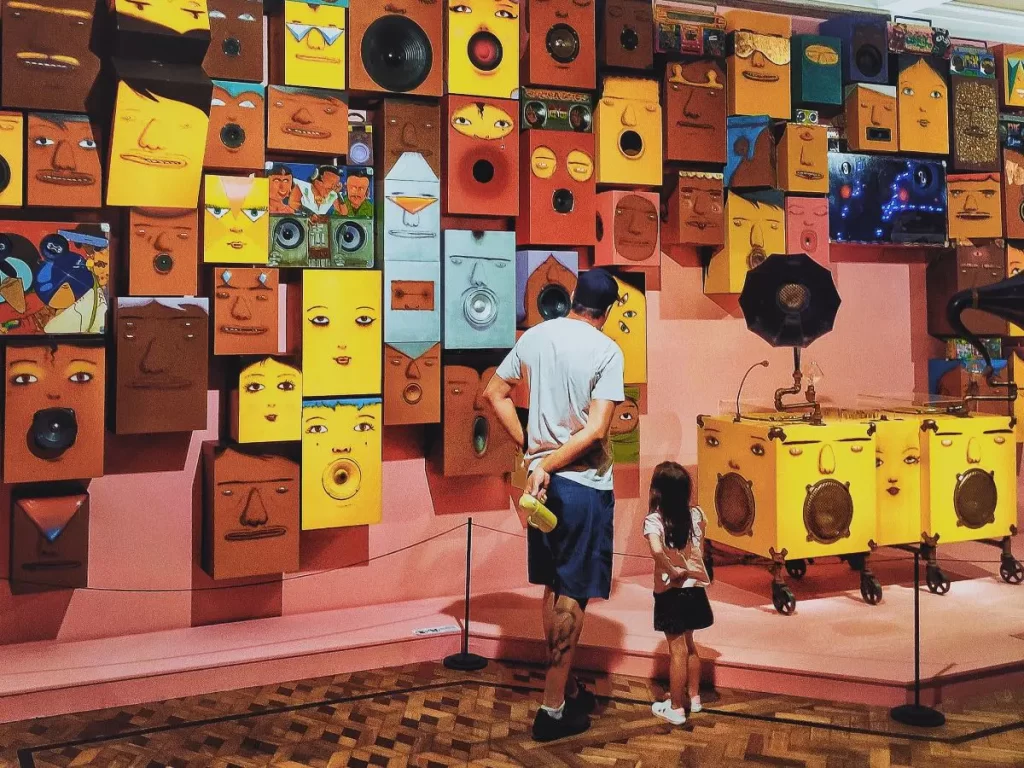 Museums are a great place to visit because they not only entertain your children but also educate them. Going to a museum or an interesting historic site encourages children to be curious, ask questions and explore new concepts and ideas. Living in or near a city like Toronto is fantastic because there are so many museums and historic sites to visit. Many places offer family-friendly exhibits and activities for children to participate in. The Royal Ontario Museum, Fort York, Casa Loma and the Bata Shoe Museum are just a few examples of fun places to take the children.
Head to the park
Whether they are big or small, public parks have a lot to offer. Some have playgrounds, splash pads or even small farms with a collection of animals. But, all of them have a good amount of green space to encourage outdoor play, sightseeing and exploration. Plan a picnic and venture out to a park in your neighbourhood. Or, go for a bike ride and discover a new park.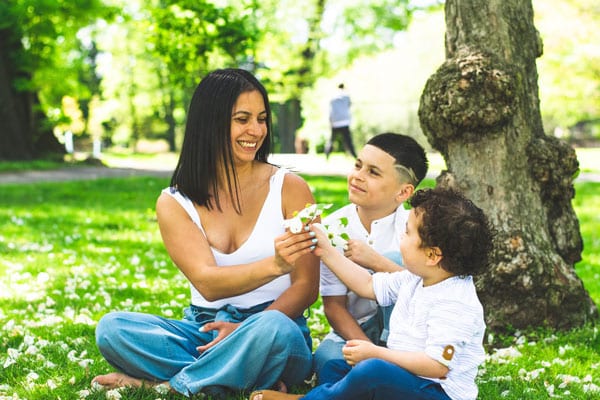 Watch a movie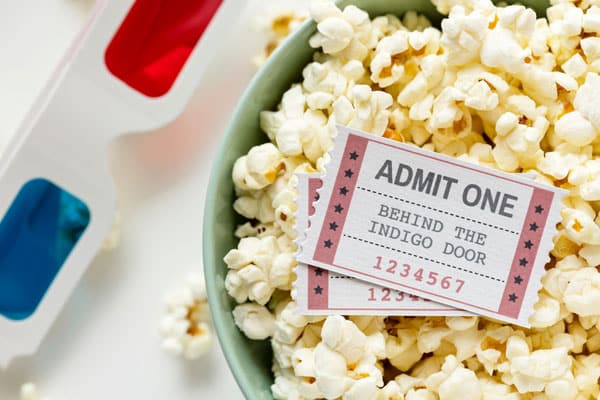 Every summer, there are a list of must-see summer movies. Why not treat the kids to a trip to see the latest summer flick? On Tuesdays, Cineplex offers discounted ticket prices for everyone. If a trip to the movie theatres isn't in the cards, plan a fun movie night at home. Pop your own popcorn and gather all your favourite snacks. Put on a movie that you grew up watching and share a piece of your childhood with your own children.
Go for a dip
We're very lucky to have so many bodies of freshwater in Canada. From coast to coast, we have a unlimited selection of lakes, pools and local splash pads to choose from. On those super hot days, what better way to beat the heat than spend the afternoon in the water. Plan a beach day for you and the kids and soak up the summer sun. If you're feeling adventurous, take the kids to a water park, With so many fun rides and an endless supply of water, they're sure to have a blast!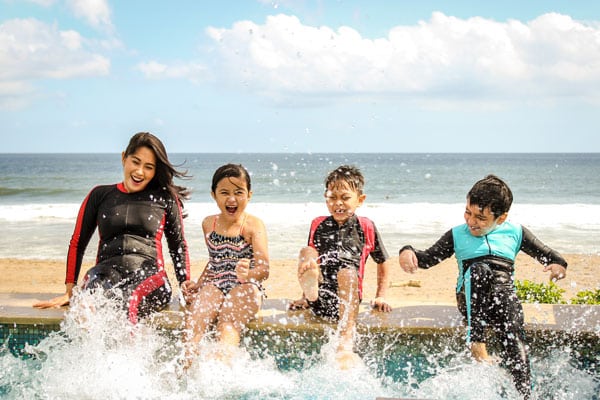 Check out a food festival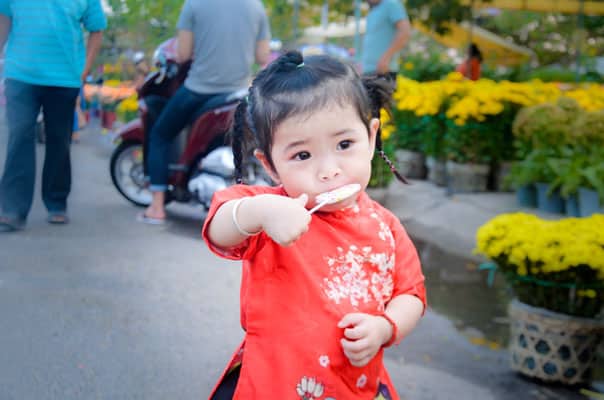 Is there anything better than a summer food festival? From homemade favourites to wild sweet and savoury treats, food festivals are sure to have something each family member can enjoy. During the summer, there is always a fun food fair or festival happening Poutine Fest, Mac and Cheese Fest, and Taste of Danforth are just a few examples of tasty, family-friendly food events in Toronto and possibly in a neighbourhood near you.
Spend a day at the amusement park
Most people have visited an amusement park or gone to a summer fair during their childhood. It's a fun, family-friendly activity that becomes a summer tradition as the years go by. If you live in or near Toronto, why not check out Centreville on the Toronto Islands or head to Canada's Wonderland. At the end of the summer, Toronto hosts its annual Canadian National Exhibition (CNE) and it has a designated kids section for the little ones. With the exciting rides, great food, and perfect summer weather, amusement parks are a great place to try something new and form lasting memories with your children.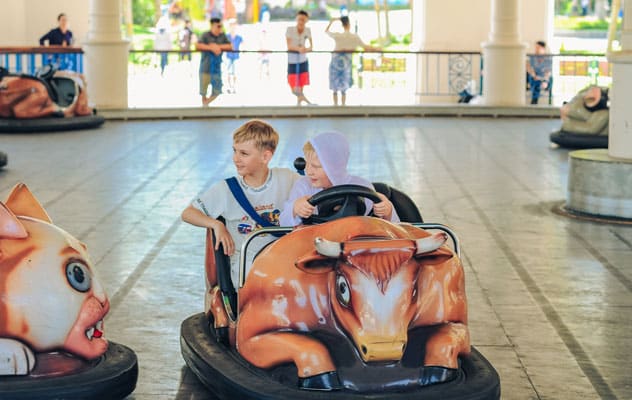 Go on a road trip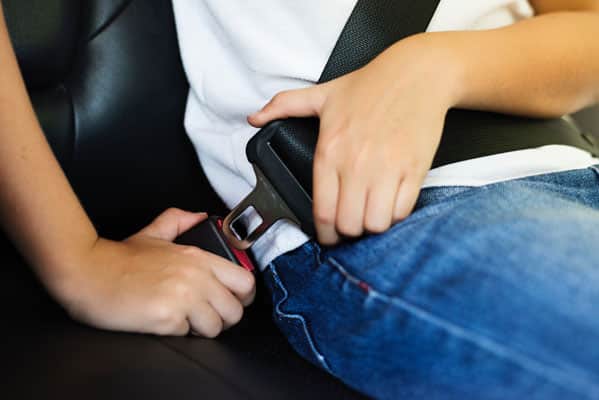 A road trip should be on every summer bucket list. Whether it's a week-long adventure or a quick day trip to another city or town, a road trip is a classic summer activity. There are so many exciting places in Canada to explore and you don't have to travel very far. Do some research and find a place the entire family can enjoy.
Once you get into the swing of things, summer will pass quickly. Don't forget to write these ideas down and work them into your summer schedule. Keeping your kids busy this summer with a handful of fun activities will be so easy and you can make a few memories that will last forever. Do you have any tips to share to keep busy this summer? Tell us over on our Facebook page